LinkAble is powered by a small and dedicated office team based at our specially adapted centre in Woking - The Link.
We also have a team of around 120 superstar facilitators and volunteers who deliver our services. Find out how you can work for LinkAble.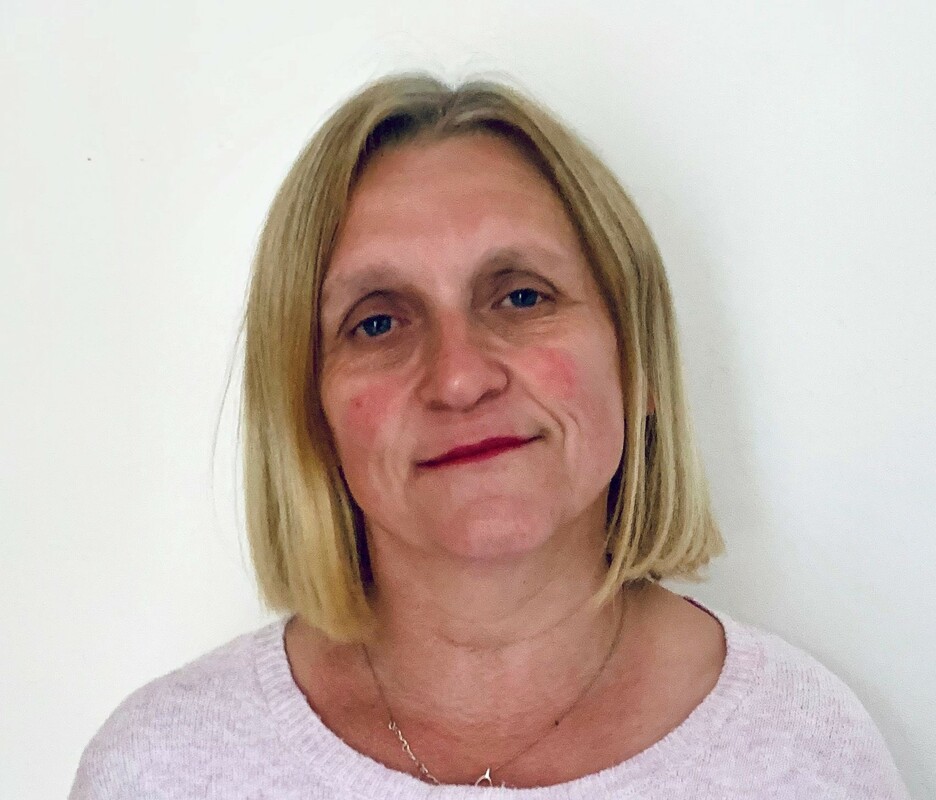 Sue Stockman - CEO
Sue joined LinkAble in October 2023 and is excited to build on the charity's foundations to develop services and reach out to more children, young people and adults with learning disabilities, locally.
Sue is passionate about empowering people with learning disabilities to gain new skills, have increased self-confidence and lead fulfilling lives as active members of the community.
With over 25 years of experience working for charities in Senior Leadership Team roles for organisations such as YMCA East Surrey, Active Prospects and The Grange, in Surrey and Bromley Day Services, Aspens Charities and Carers Lewisham.
Sue also has experience of day services, supported employment, supported living and residential care and is keen to draw on her experiences to expand LinkAbles services.
Sue is committed to co-producing services with people supported by the organisation and their parents and carers to build innovative services people want and need.
Jamie Evans - Head of Services
Jamie joined LinkAble in June 2018. He comes from a background of working across benefits, housing and support services with both local government and charities, most recently managing services that support people to learn and develop living skills and connect with their communities.
Jamie strongly believes that people should be supported to realise independent and fulfilling lives and is excited to continue working towards this with LinkAble.
Please contact Jamie if you have any enquiries about the services we offer.
Melissa Anders – Under 18 Service Manager
Melissa joined LinkAble in 2017 as a group sessional worker with under 18s. Within two years she progressed to the role of Group Deputy, and then to Group Leader.
In June 2022 Melissa joined the office team as the Under 18s Service Manager. Melissa strives to help every child she can find a sanctuary in LinkAble, and this role enables her to make this happen.

In Melissa's free time she enjoys travelling and being captain of her local football team in Woking.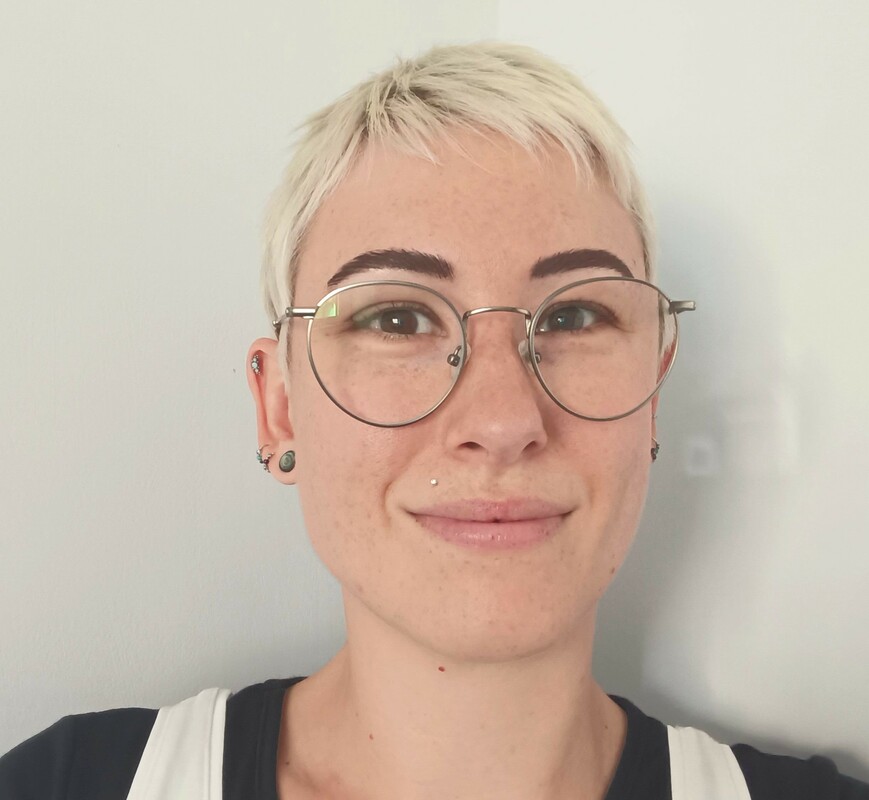 Beth Lyford - Marketing & Communications Manager
Beth Joined the LinkAble team in 2022, bringing a wealth of experience from working in the not-for-profit sector for nearly 15 years. Beth has worked on many exciting projects, including a partnership with BBC Radio Bristol at social care charity Alive, large-scale cyber security conferences at tech charity Jisc and microfinance programmes at international development charity Deki.
Beth is a born storyteller and relishes bringing the work of LinkAble to life through content and marketing. Helping to raise the organisation's profile so that more people can benefit from LinkAble's services feels like a privilege.
When not at work, Beth will most likely be hiking or camping. She is currently learning to play the guitar— it turns out it's never too late to start learning an instrument!
Ryan Lever - Fundraising Manager
Ryan has worked in financial technology (strategy), investment banking (M&A and ECM), and asset management (product). Most recently, for BlackRock and its investment platform Aladdin.
In addition to his career, he is an advisor, artist, researcher, designer, and builder of his own ventures.
Ryan serves as a member of the Board of Trustees for Vibrance, and believes in supporting opportunities for fulfilling lives.
He graduated from the London School of Economics and Political Science (LSE) in Politics and Philosophy, and holds over 10 educational or professional certifications.
Sandra Nixey - Human Resources People Manager
Sandra joined LinkAble in February 2023 and comes from a Human Resources background, working for a not-for-profit organisation in healthcare and more recently, the NHS.
Sandra has a passion for people management and puts strong principles at the heart of everything that she does.
When not at work, Sandra spends as much quality time with her family and friends as she can and enjoys crafting.
Becky – Finance Manager
Becky joined LinkAble as our Finance Manager in July 2023. She lives locally and enjoys working for a charity that makes a difference to the children, young people, and adults that are part of the community it serves.

Becky is a qualified Accountant with significant experience of working in accounting with charities and SME businesses, both directly and within an accountancy practice environment.
In Becky's spare time, she enjoys spending time with family as well as volunteering with other not-for-profit organisations.
Tracy Coult - Community Engagement and Fundraising Manager
Tracy joined LinkAble in August 2023 as the Community Engagement and Fundraising Manager. She has a wealth of partnership and marketing experience, as well as working with children and young people in both primary and secondary schools. She has also worked as a business consultant for a wide range of organisations.
Tracy founded a community sports club in Fleet and is passionate about engaging the community to create a supportive network that improves the lives of individuals.
Tracy grew up in Japan and has worked in Asia for the past two years, so hopes to continue to travel when she is not working.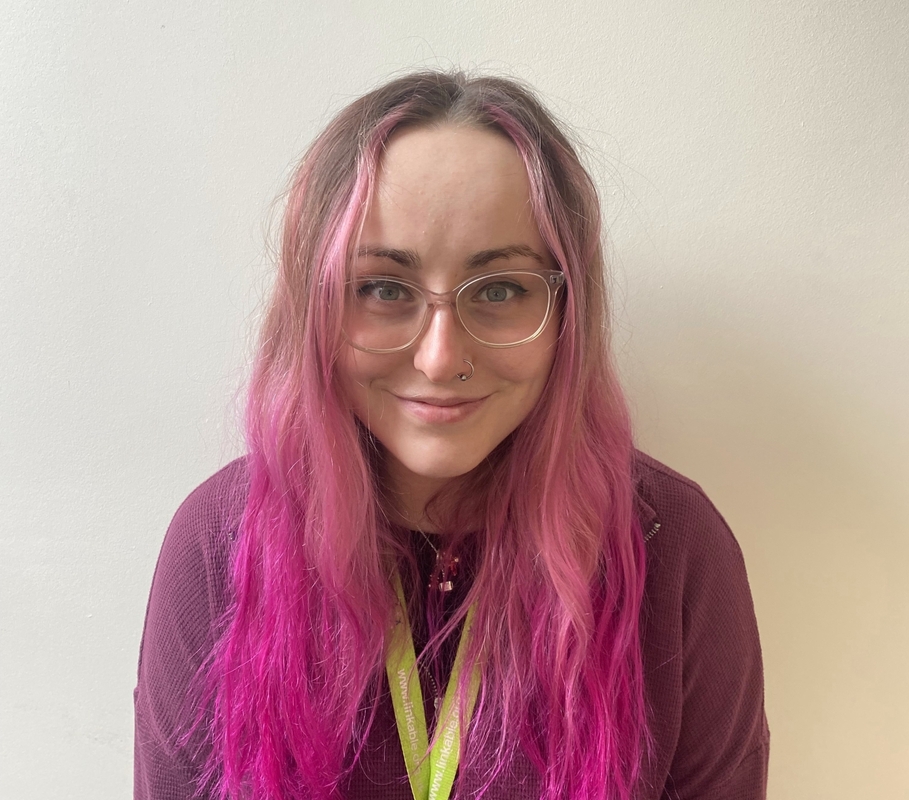 Sophie Trievnor - Services Support Assistant
Sophie joined LinkAble in November 2021 on a government kickstart role working with over 18 groups and supporting LinkAble's Head of Services.
She officially joined the office team in June 2022 as the Services Support Assistant for both over and under 18s.
Sophie lives in Weybridge, and loves animals, watching films/tv, and is driven to help everyone she can.