Saskia is a long-term member of the LinkAble family, having used our services for eight years.
In an effort to achieve her Girl Guide gold award, Saskia has recently combined two things that she loves - baking and LinkAble. We caught up with mum Ilana, who supported Saskia to hold a 'Coffee and Cake' fundraiser for LinkAble.

"My daughter Saskia is 16 and has been attending LinkAble sessions since she was eight, I would describe Saskia as a happy, warm and friendly girl. At LinkAble she loves nothing more than taking new attendees under her wing and helping them to settle in. Having tried lots of the different LinkAble groups, Saskia particularly loves the holiday clubs, dance activities and the Saturday groups".
"Saskia has communications challenges which mean she cannot communicate verbally but she gets around this by using sign language, and it certainly hasn't stopped her from enjoying a busy and full life. As well as attending LinkAble sessions, Saskia has lots of interests such as baking, attending college and being a Girl Guide. Having already achieved her bronze and silver Guide's award, Saskia is now ready to go for gold! Part of getting this badge means that she needed to do a challenge. With a love of baking and of LinkAble, what better way to get the badge than to combine the two".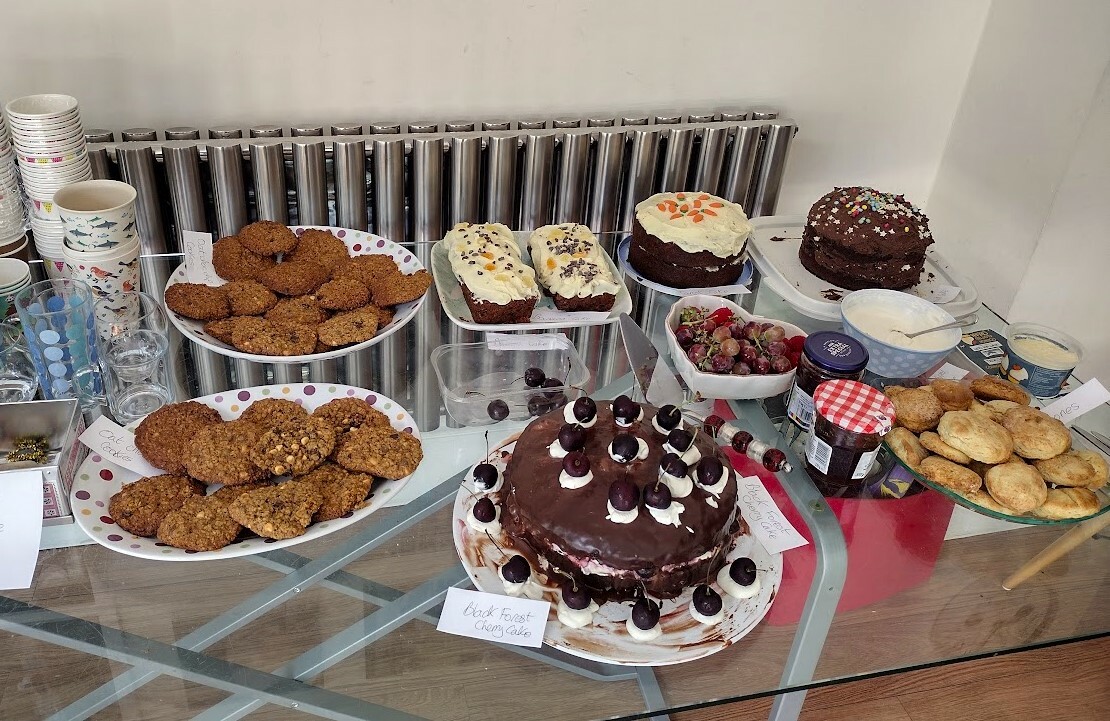 The 'coffee and cake' fundraiser took place on the 18th of August and was a real success. Saskia baked an incredible array of cakes including banana cake, carrot cake, chocolate cake, Black Forest cake (with whipped cream and cherries!), scones and cookies. They had perfect weather for the outdoor event which 15 people attended. As well as enjoying the cakes, everyone relaxed and chatted in the garden with some cold drinks that Saskia helped Ilana to serve.
Saskia and Ilana were thrilled to let us know that the event raised an incredible £262!
"Saskia and I were both delighted at how well it went, and she really enjoyed the whole event," Ilana told us. Best of all, Saskia has not only raised an amazing amount of money for LinkAble, but she is also well on her way to getting her gold badge.
Well done Saskia!
We rely on fundraising to keep delivering our vital services.