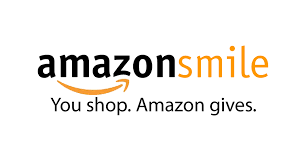 AmazonSmile is a great way of raising funds for LinkAble at no extra cost to you.

What is AmazonSmile?

AmazonSmile is a website run by Amazon. It works exactly in the same way as amazon.co.uk, with a wide range of products eligible for a donation. Therefore, every time you buy an eligible product, Amazon donates 0.5% of the net purchase price (excluding VAT, returns and shipping fees) to LinkAble, at no additional cost to the customer or the chosen charity.
You can choose which charity Amazon donates to, and LinkAble is one of the options on the charities list.
How to donate to LinkAble through AmazonSmile.
Go to smile.amazon.co.uk and login into your regular Amazon account.
Choose LinkAble from the charity options.
Do your shopping as usual.
And don't forget to encourage your family, friends and work colleagues to use it too when making those online purchases. Afterall the more people that use Amazon Smile, the more we can raise.