LinkAble is celebrating its 30th Anniversary. We are so excited about our birthday that we will be holding events throughout they year.
Our first event - the LinkAble Accumulator starts on Wednesday 23rd January. We have teams from Freedom Leisure Woking, Nuffield Health Woking Hospital, Woking College and Galliford Try taking part. Each team has been given £50 and they are competing against each other for 50 days. The winners will be announced on Thursday 21st March when we will find out which team has raised the most money.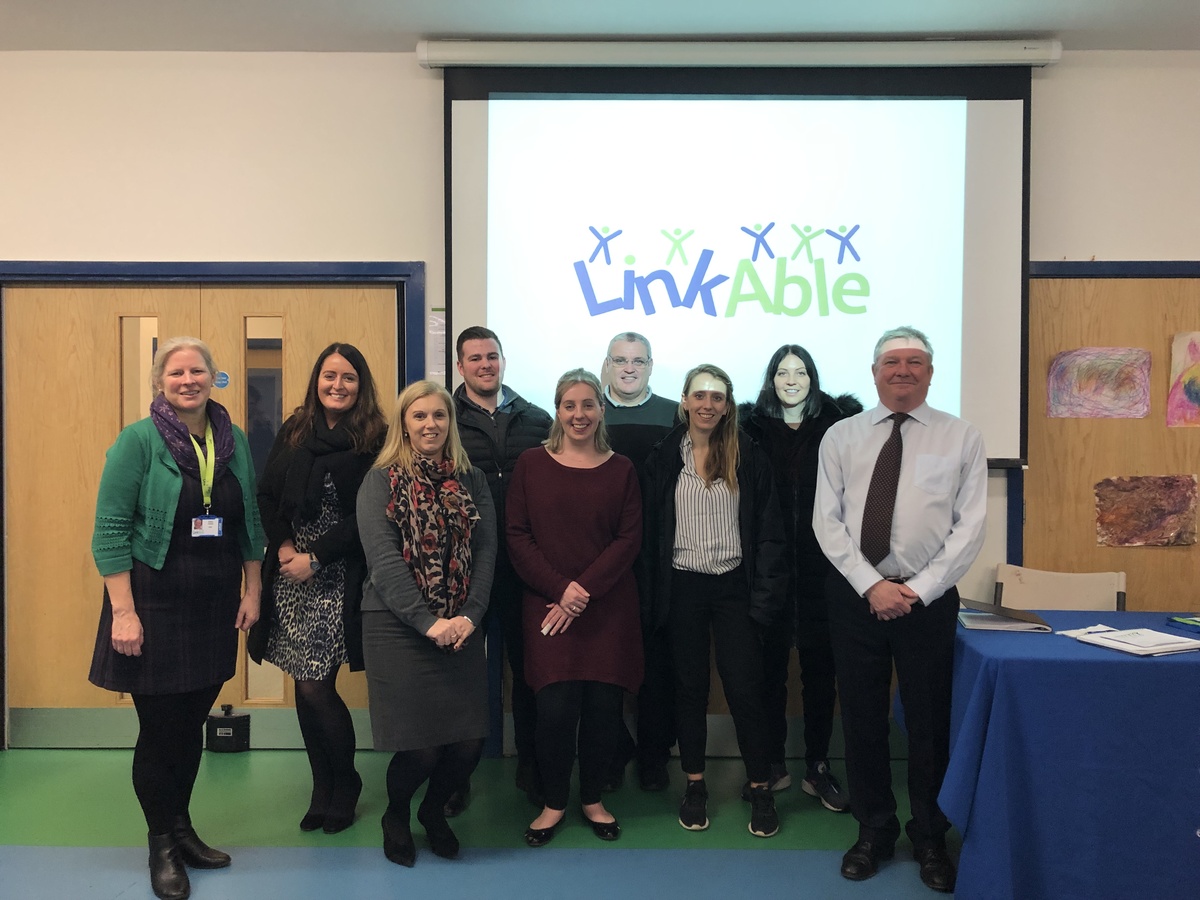 In February we organised a Fundraising event at Beijing Restaurant in Horsell to celebrate Chinese New Year and our birthday. We enjoyed delicious food and birthday cake!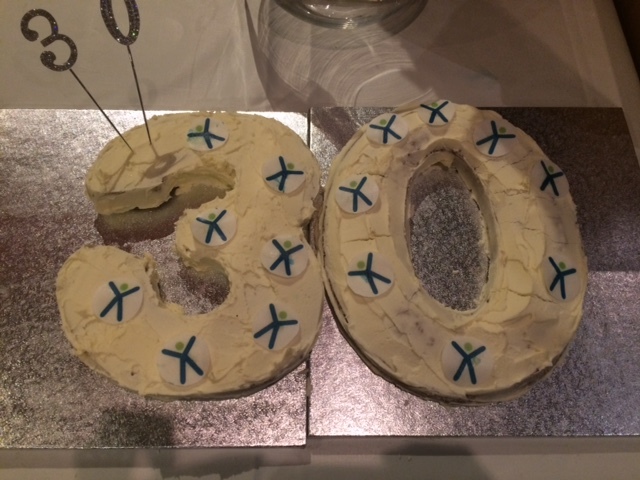 What's a birthday without dancing? Our ever popular Ceroc Night returned on March 2nd. We had over 50 supporters enjoying modern jive with a demonstration from dance instructor Emma Wright. The evening was a great success with the dance floor never empty and much fun had by all.
A huge thank you to Hoe Bridge School for the use of their wonderful facilities and to the volunteers who helped make the event a success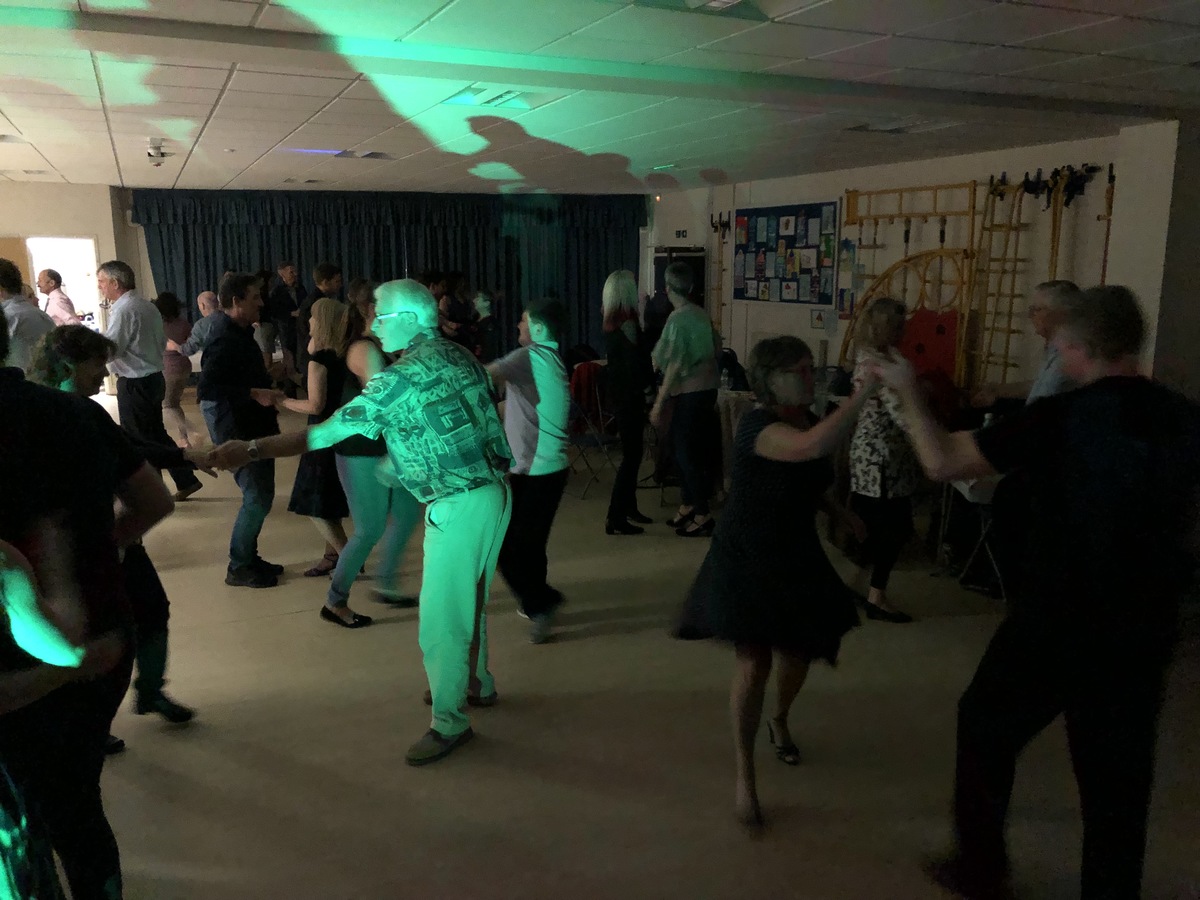 The weather may have been a bit on the chilly side on Saturday 13th April, but that didn't stop staff and volunteers from LinkAble setting themselves up in Jubilee Square ready to spend the day with passers by making woven baskets which were just the right size for one of our chocolate eggs!

All passers by were welcome to join in and many enjoyed learning how to make the baskets before picking some chocolate to go in it. We were delighted to say a quick hello to Cllr Will Forster too!
Whilst some of our volunteers were busy with the crafts, others were kindly holding collecting buckets and chatting with passers by about who LinkAble are and what they do. Service users Emeric, Wilbur and Tom were particularly good at this task!
As well as having fun with the crafts and raising awareness of the charity in the Town, we also raised £445.95 - a fantastic amount of money for LinkAble.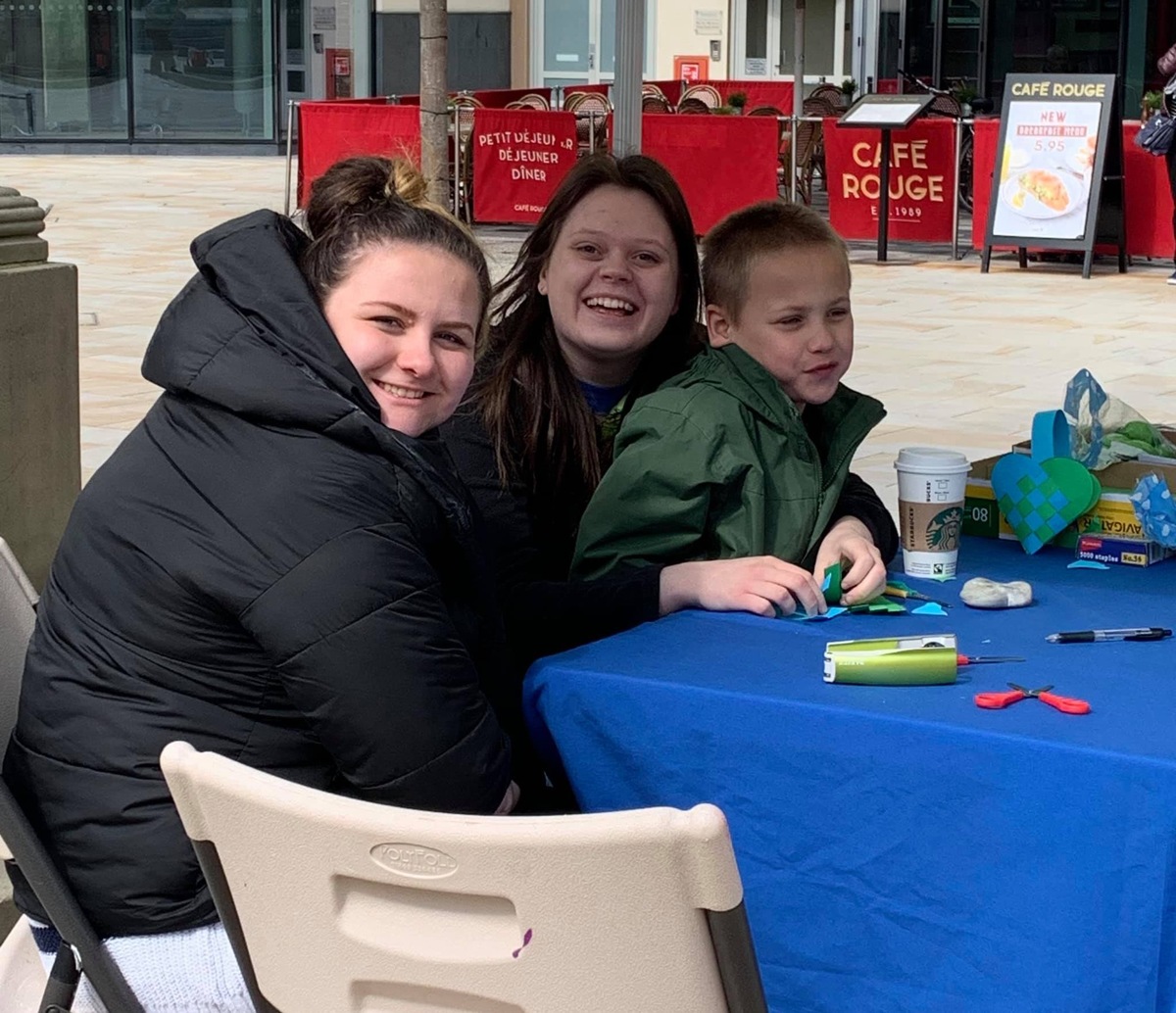 We will post more information and pictures of our 30th birthday celebrations as they happen.