Skip to main content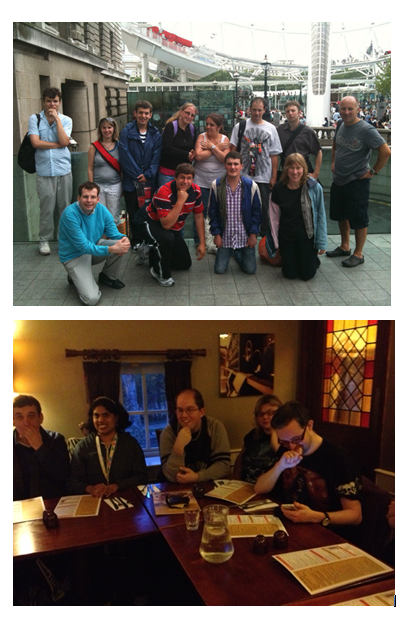 Woking + is a social group for adults that runs from 5.00pm until 9.00pm every Monday evening during term time. The first hour of the session is often spent swimming lengths in the pool. Those who do not wish to swim can join the group for a different activity from 6.00pm onwards.

Activities the group takes part in each week can include basketball, walking, bowling and quiz nights. Service users are encouraged to suggest activities that they think the group would enjoy. The group often eats together at a range of pubs and restaurants. The group offers the opportunity to meet other service users, take part in new activities and gain confidence in social situations.
You do not have to attend every week, you can pick and choose the weeks that you are interested in, so come along and give it a go, we are sure you will have fun.
The activities planned for the month ahead are shared with service users in advance. Service users can choose to attend as many or as few sessions as they wish.

There is a cost to service users for this activity.
LinkAble receives no statutory funding for its Adult Services and aims to keep costs to service users as low as possible through its fundraising activities.